...That trial seven years ago was the beginning of it all.
Missing Years explores Phoenix Wright and his relationships throughout the seven years between his disbarment and the start of "Turnabout Trump". These relationships can be both canonical to Apollo Justice: Ace Attorney as well as consider other dynamics in the series.
-----
Missing Years is a for-profit Ace Attorney fanzine with both artists and writers. This zine is SFW as no explicit content will be featured. Though some mature themes will be allowed, we will not be featuring content that goes beyond a PG-13 rating.
The zine is available in both physical and digital format. Presented in a 5.5" x 8.5" Perfect Bound booklet, this zine contains approximately 80 pages of content.
-----


Status

: Production
MODS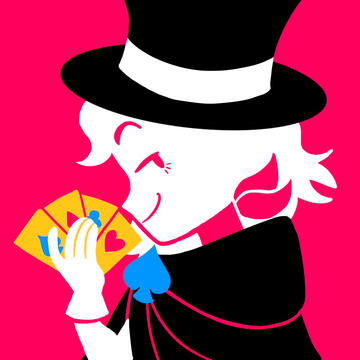 ANGELA (she/they)
co-organizer, art mod, social media management, formatting
Angela has modded Burning Hearts: a Galolio Charity Zine (which raised approximately $15,000 for charity), and Unfolding Melody: a Klapollo Charity Zine. She has contributed as an artist and social media manager on both zines as well as formatted them in their entirety. They were also the art mod for Lion Lilies: a Dadworth Zine and has years of experience as a contributor on several other projects. She has a BFA in Sequential Art and a minor in Storyboarding.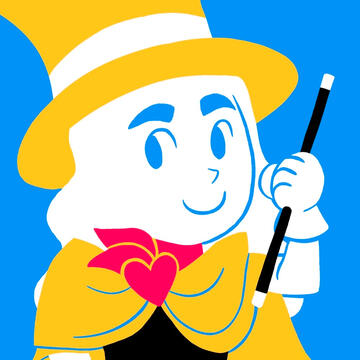 INEIA (she/her)
graphic design mod, motion graphics
Ineia has produced several video and motion graphics projects, including projects for the Smithsonian National Museum of American History, Alan B. Miller Entrepreneurship Center, and her own YouTube Channel. She was also the graphic design mod on Unfolding Melody: a Klapollo Charity Zine. She has a BA in Film & Media Studies and History from William & Mary.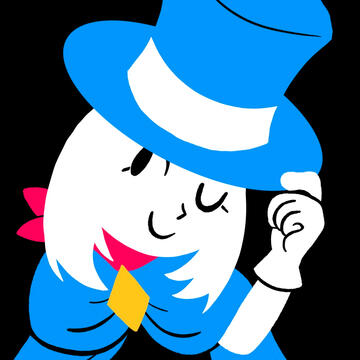 JULIE (she/they)
co-organizer, assistant art mod
Julie has modded Klalendar: a Klance Charity Calendar, raising $1.9k for charity. She has contributed as an artist to a handful of charity projects, including Unfolding Melody: a Klapollo Charity Zine. Their experience working under the mods of Unfolding Melody earned them insight into the work involved in larger projects, and she looks forward to applying those experiences as a mod on this project.
JESSIE (she/her)
writing mod, production, accounting
Jessie has modded Lancito Zine and Extrasolar Zine which together raised over $20,000 for charity. In addition, Jessie has contributed her writing to multiple zine projects. She has an MFA in Arts Leadership from Seattle University where she specialized in fund development and is a talent coordinator with GeekGirlCon based in Seattle, WA.
Schedule
*All dates are subject to change
| DATE | EVENT | STATUS |
| --- | --- | --- |
| July 1 | Announcement | Complete |
| July 15 | Interest Check Opens | Complete |
| July 29 | Interest Check Closes | Complete |
| August 5 | Interest Check Results Posted | Complete |
| August 19 | Applications Open | Complete |
| September 19 | Applications Close | Complete |
| September 26 | Contributor Emails Sent Out | Complete |
| September 27 | Creation Period Starts | Complete |
| October 5 | Pitch Submissions Due | Complete |
| October 26 | Check-In #1 | Complete |
| December 3 | Check-In #2 | Complete |
| January 3rd | Check-In #3 | Complete |
| February 25, 2023 | Final Deadline | Complete |
| March 22, 2023 | Pre-Orders Open | Complete |
| May 6, 2023 | Pre-Orders Close | Complete |
| September/October 2023 | Pre-Orders Ship (Estimate) | - |
Frequently asked questions
| QUESTION | ANSWER |
| --- | --- |
| How will mods keep in contact with contributors? | Mods will stay in contact through email and our Missing Years Discord server. It is vital that contributors periodically check in with Discord. Failure to communicate will result in removal from the project. |
| Will this be a physical zine? Will there be merch? | Yes, we plan on producing a physical zine with merch. |
| Can ships be included? | Narumitsu is the main ship we are allowing. Other ships will need approval from the mods. |
| Is this zine SFW? | The zine is SFW, yes, though we are fine with some mature elements so long as they do not exceed Ace Attorney's rating. We ask that you please refrain from heavy and potentially triggering depictions in your pieces. |
| Will there be guest contributors? | Yes, we have invited a small amount of guest contributors to the zine. |
| Can I apply for multiple roles? | Yes, but please be aware you will only be accepted for one role. |
| What is a pinch hitter? | Pinch hitters are applicants that didn't make the final line-up of zine contributors but are on standby to create a piece in case a contributor has to drop out for any reason. Pinch hitters will be notified ASAP if their help is needed and given ample time to complete their piece. All applicants will be able to opt-in for pinch hitter consideration on the application. |
| Will contributors receive a zine? | Assuming we meet production costs after pre-orders, all contributors will receive a free zine. Additional merch will be available at production cost. |
| Can minors apply? | Unfortunately, no, minors cannot apply. Because this zine is for-profit, contributors must be at least 18 years old so that they can receive payment. 17 year olds may apply so long as they will be 18 by the end of the creation period. |
| Why is the number of accepted writers low? | Please read Mod Jessie's post here that gives a detailed explanation for our decision regarding the number of writers accepted. |
| How dark do the zine's themes plan to go? | Overall, we are aiming for a good balance of highs and lows throughout the 7 Year Gap. We may explore themes such as depression, sorrow, anger, grief, etc., but we wouldn't go into subjects like suicidal ideation, substance abuse, or self harm. |
Have a question not seen here?
Feel free to send an ask to our Retrospring, Tumblr inbox, or DMs and we'll get back to you ASAP!You can also reach us at our email: [email protected]